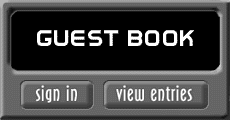 2015 marks 42 seasons for Randy Plummer to perform in Branson.  The Plummer Family came to Branson in 1971 on a vacation with friends and fell in love with the area.  A friend of the family, Harold Goad, who had played in the "Shepherd of the Hills" play, had left the play and moved to southeast Missouri, and he was playing banjo for The Plummer Family Show. While they were on vacation in Branson, Harold got Randy, Randy's sister Melody and himself on The Baldknobbers and Presley's shows to make appearances. Randy, Melody and their parents, Darrell & Rosie Plummer fell in love with Branson and in 1972 they bought a theater on highway 76 between Baldknobbers and Presleys Theaters and then started The Plummer Family Country Music Show in May 1973.

Please sign my guest book.

SoGospel.Com's Social Network.  A site for artists and fans and friends of Gospel Music. A place to connect with others who enjoy music that lifts up Jesus Christ. Come Join me, and all my friends. Just click on the Join Icon at the right. Be sure to visit RadioActive Airplay.
Please check out these two internet music sites that you can request my songs from. Branson Radio.
Plummer Family Reunion Show May 2, 2015 @ 2:00 PM  


Feel Free to Email for information.

SNOWDEER...Randy Plummer's New Family Christmas Story on CD. Click on the box below on left to hear a medley of two songs from the story, ' I'm Having Christmas On The Inside"  & "Christmas Time". SNOWDEER is a Christmas story about a 7 year old buck who lives in the woods called Doe Run. His Christmas wish is to pull Santa's sleigh on Christmas Eve to deliver gifts to all of the children and animals in the world. Plum Puddin' who is his friend from Possum Holler-helps SNOWDEER by taking his letter to Santa. (c) 2011 Randy Plummer All Characters of SNOWDEER (c) 2011 Randy Plummer except Santa & Mrs. Santa SNOWDEER is available to buy for $12.oo including tax and shipping. Send a check or money order to Randy Plummer, Box 1144, Branson, MO 65615 Visit Snowdeer Facbook for more information.


Check out my new lyrics page. I post more soon. Lyric Page
New Page to post some of my most current things Click Here