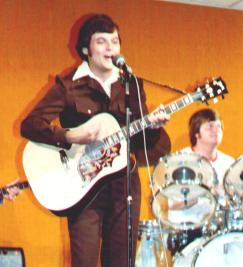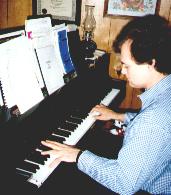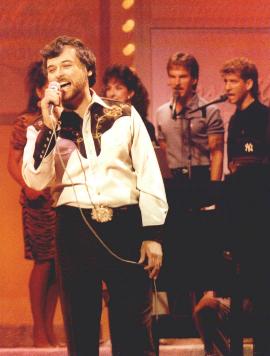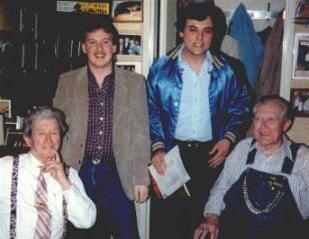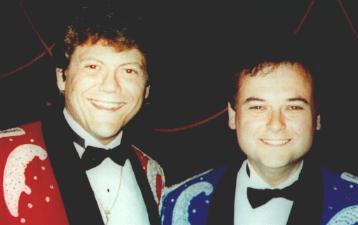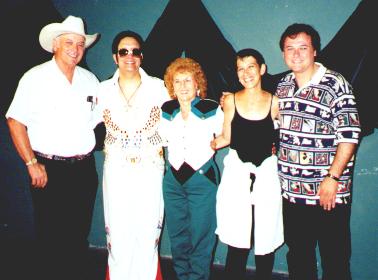 Me and my new "Gibson Hummingbird Guitar"

This was a gift from Mom & Daddy for my 24th Birthday

This was taken in 1987 when I was performing on TNN

"Nashville Now" Show

Just a simple shot of me at home in Branson playing piano

Roy Acuff, Bashful Brother Oswald, Jamie Haage and me

This shot was taken in Roy Acuff's dressing room at the Grand Ole Opry in 1987

Jamie Haage is a Branson performer at Silver Dollar City and worked on The Plummer Family Show

This is me and my friend Meredith Mizell she sang the beautiful solo on "An Ozark Prayer", a poem I wrote that is on my new CD called "Once upon A Time" This photo is from the George D Hay awards show Sept. 17, 2000

Ron & Jo Ann Santulli, Mom, Daddy and me.

Jeff Brandt and me. Jeff is with "The Wayne Newton Show" in Las Vegas, and one of my best friends.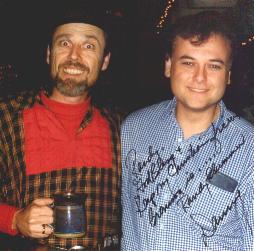 Great guy and good friend Danny Eakin  a Silver Dollar City legend. He sings plays guitar & banjo with "The Homestead Pickers" Danny and Ole Blue are on my new CD. This photo was taken around Christmas 1995 at Silver Dollar City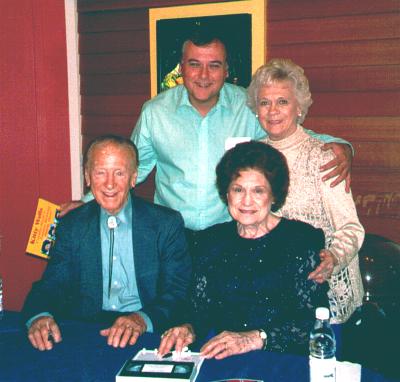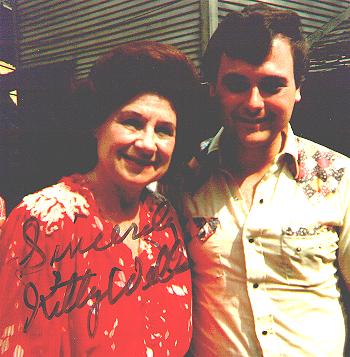 Kitty Wells, Johnny Wright and Jean Sheperd

at 76 Music Hall Branson, Missouri

Kitty Wells and Randy at Silver Dollar City 1987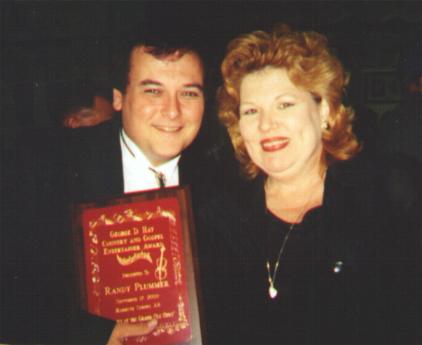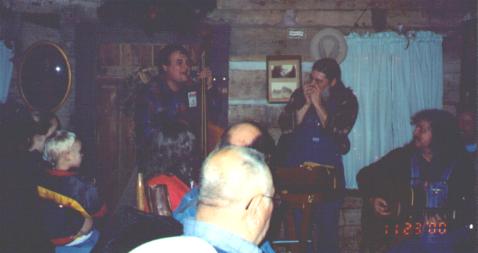 This is a shot of me playing the Bass Fiddle with the Homestead Pickers at Silver Dollar City on Nov.23, 2000





A shot of me standing in front of our old "Plummer Family Country Music Show" sign just south of Branson Mo.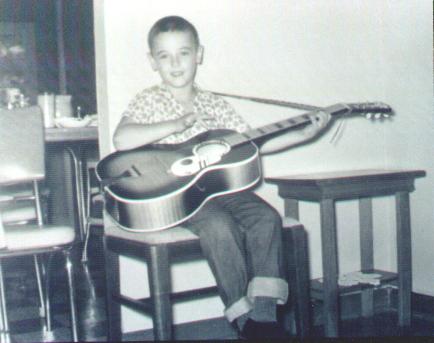 This is me at my 6th birthday party with my new Kay Guitar that I got for my birthday. At home in Knob Lick Mo.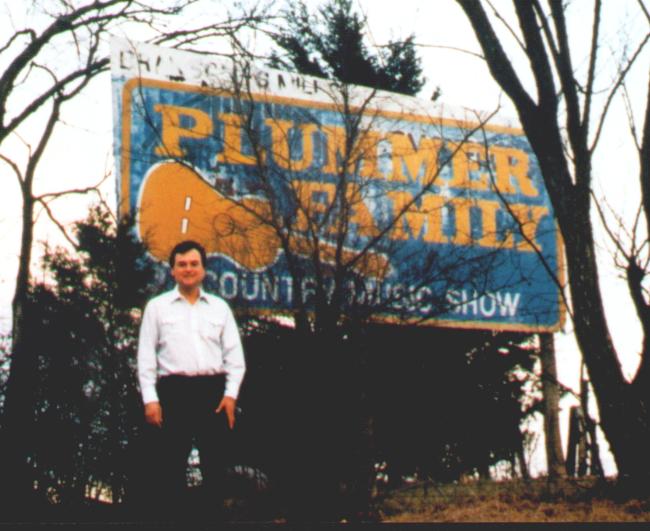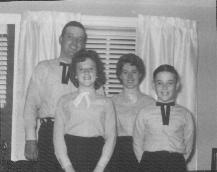 The Plummer Family 1966 Daddy, Mom, Melody,and me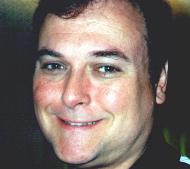 This is a recent close up of me. Not too sure you should see me this close HA!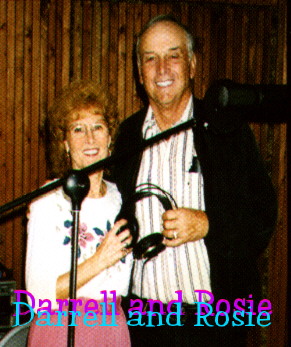 This photo was taken when we were recording "A Brand New Face" CD

                An Ozarks Prayer

I'm sittin' here by Lake Taneycomo

With head full of memories of this, my home

Oh, I could write a book on this place

For many a tourist, a many a face

Has passed thru this wonderful haven of fun

And millions of memories these Ozarks have sprung

For who would of thought that this place so rural

One day would make it's name 'round the world

These Ozark hills are my true delight

They've much to share with us morning to night

Although we get busy, let's not forget

To thank the Lord for them as time from us slips

These hills here hold such great mystery

Of things that have been and things that will be

And that's why folks come year after year

To share the great beauty God's given us here

Oh, I love callin' the Ozarks my home

And watching to see just how much they have grown

And yet so much has stayed the same

God bless the Ozarks in Jesus name

(c) 1999 Randy Plummer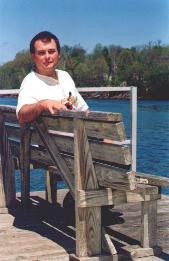 Chrissy Laswell (white dress) and Patty Davidson (red dress) are two of my dearest friends. Chrissy is a singer  and Patty  is a

ventriloquist.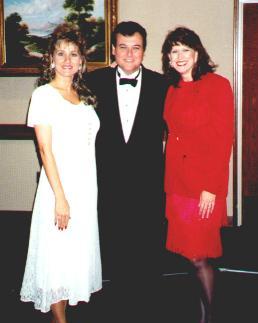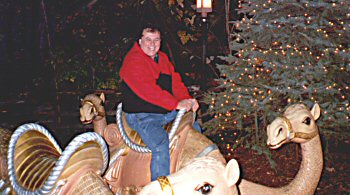 This photo was taken when we were at Silver Dollar City Nov. 2003